Description
Buy Modalert 100 mg Tablets Online
Modalert 100 Tablet is prescribed for the treatment of excessive daytime sleepiness caused by narcolepsy. This medication improves wakefulness, reduces the tendency to fall asleep during the day, and helps restore the normal sleep cycle. It is recommended to take Modalert 100 MG Tablet at the same time each day, with or without food, to maintain a consistent level in the blood. Do not skip any doses and complete the full course of treatment, even if you feel better. It is important not to stop taking this medication suddenly as it may worsen your symptoms.
It is important to always remember that Modalert 100 Tablet should only be used as advised by a doctor and not as a substitute for a good sleep routine. It is recommended to get the proper amount of sleep each night. Before taking this medicine, be sure to inform your doctor if you have any kidney, heart, or liver problems, or if you have a history of seizures (epilepsy or fits).
Uses of modalert tablet
Narcolepsy (Uncontrollable daytime sleepiness)
Benefits of modalert tablet
In Narcolepsy (Uncontrollable daytime sleepiness)
Narcolepsy is a sleep disorder that leads to excessive daytime drowsiness. The affected person may experience extreme sleepiness, sleep paralysis, hallucinations, and in some cases, episodes of cataplexy- which causes partial or total loss of muscle control. It is a medication that helps to stimulate the brain, making you fully awake. It also helps to relieve these abnormal symptoms and regulate the sleep cycle, thereby restoring normal sleeping habits. This ultimately improves your quality of life, making you feel more energetic, and allowing you to perform better in your daily activities.
Side effects of modalert tablet
Most side effects typically resolve on their own as your body adjusts to the medicine. However, if they persist or cause concern, consult your doctor.
Common side effects of Modalert
Headache
Nausea
Nervousness
Anxiety
Dizziness
Insomnia (difficulty in sleeping)
Indigestion
Diarrhea
Back pain
Runny nose
How to use modalert tablet
It's important to follow your doctor's instructions when taking the medicine. You can take this medicine with or without food, but it's best to take it at the same time every day.
How does the Modalert Tablet work?
It works by adjusting the levels of certain chemicals in the brain, which has a stimulating effect that helps to reduce excessive sleepiness.
Check the US Med Store to Buy Modalert 100mg Tablet at reasonable rates. You will have great quality products at affordable prices.
Summary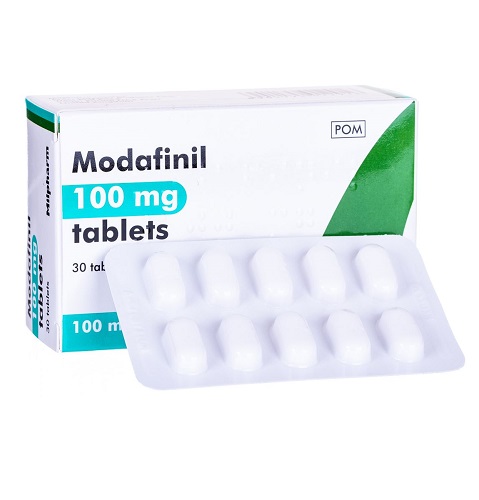 Author Rating





Product Name
Price
Product Availability